Derris & Christina are tying the knot in Hawaii...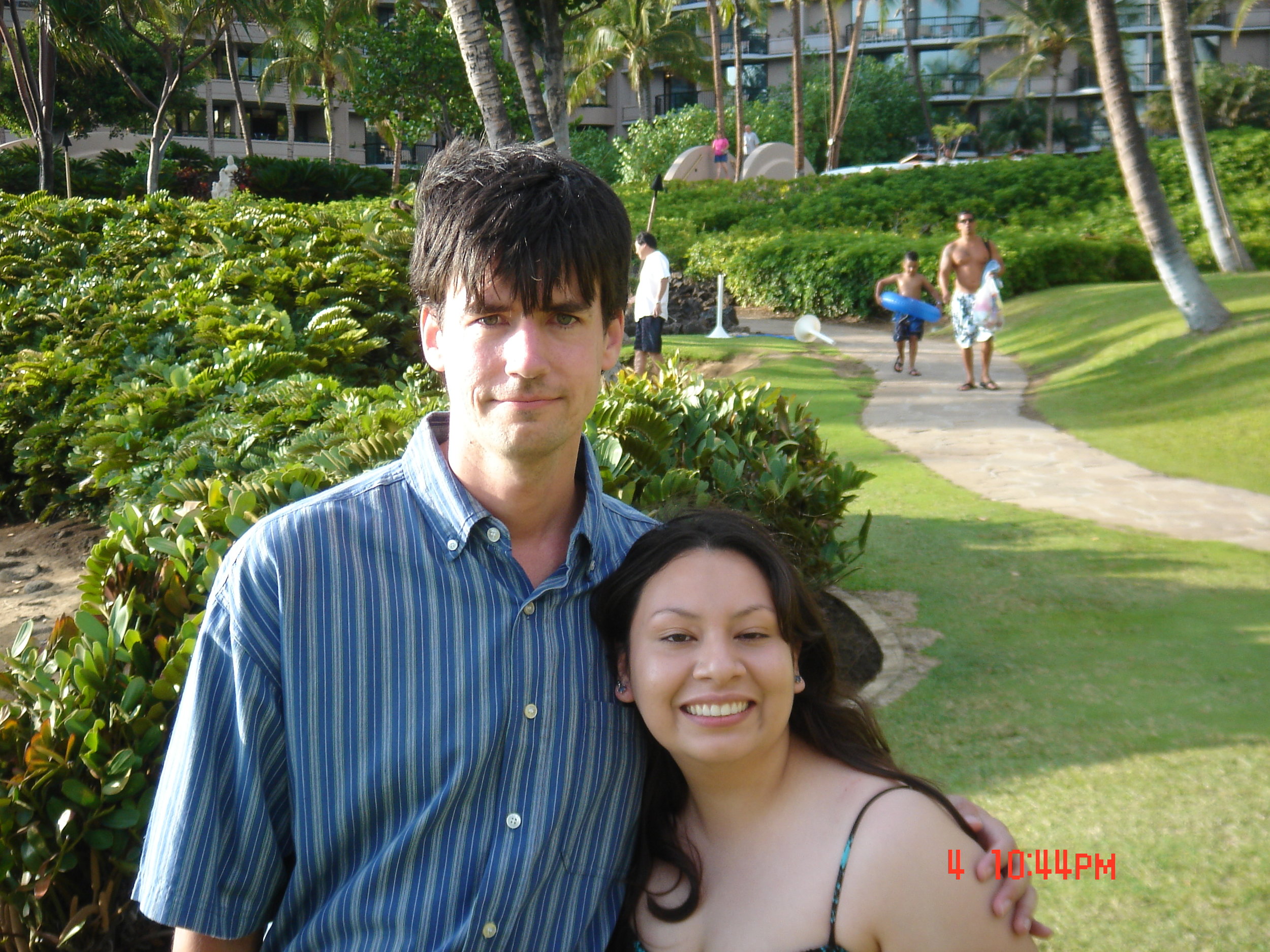 ...because one day of celebration is simply not long enough!!
Where: Hilton Waikoloa Village, Waikoloa Village, Hawaii (the big island)
Recommended Travel Dates: August 6th - August 10th, with option to pre- or post- extend!
August 6th - Arrive
August 7th - VIP seats at the Luau
August 8th - Wedding of Derris & Christina
5:00PM arrival
5:30PM wedding
7:00PM boat transfer to dinner
7:30PM dinner
August 9th - Tours on your own
August 10th - Optional departure or more tours
Set on the Kohala Coast of Hawaii, the Big Island, Hilton Waikoloa Village provides a wide variety of activities and beautiful accommodations! The 62-acre resort features a 4-acre ocean-fed lagoon, 3 pools featuring waterfalls, a 175-foot waterslide, and adults only pool, Dolphin Quest, a world class spa, award-winning dining, 2 championship golf courses, canal boats & trams for transportation within the resort, and resort shopping!
How to book your travel, accommodations, and activities
Work with our Travel Consultant, Natalie Kloss-Biagini for potential discounted rates and the best possible treatment at the Hilton. She can assist with all your travel needs - air, accommodations, transfers and more. Natalie can also help plan activities, as well as provide recommendations if you want to extend your stay! See below for some of the amazing tours you can choose from, then fill out the contact form at the bottom of the page to finalize details!
Optional tours (more available!)
Mauna Kea Summit and Stars Small-Group Adventure Tour
$230 per person / 8 hour tour
Experience big skies and incredible nighttime views on this Mauna Kea stargazing trip with a small group. Join no more than 28 guests for a pre-trip picnic at a historic Hawaiian ranch, proceeded by a ride in a 4x4 luxury van to the summit of the Big Island's tallest peak. After admiring a sunset view, continue down to 9,000 feet (2,743 meters) for a private stargazing show through 11" Celestron telescopes. The trip also includes hot chocolate, dessert, a guide and a hooded parka to keep you warm. Minimum age is 16 years old.
Volcano Adventure
$104 per person / 10 hour tour
Just as it was for Mark Twain over a century ago, this is truly the experience of a lifetime! Continuing eruptions at Kilauea Volcano have captured the world's imagination. This excursion features the closest approach to the recent lava flows allowed by Civil Defense and local authorities. Our trained guides will escort you, and if conditions permit, you may be able to go right to the edge of a 2000 degree F molten lava flow! A real Polynesian Adventure! You can visit: Hilo Area, Macadamia Nut Factory (seasonal, and time permitting), Orchid & Anthurium Nursery, Volcanoes National Park, Volcano Observatory, Jagger Museum, Steam Bluffs & Crater Drive, Thurston Lava Tube, Volcano House and Kilauea Iki Crater.
Deluxe snorkel & dolphin watch
$138 per person / 4.5 hour tour
Accessible only by boat, cruise ten miles down the Kona Coast to our snorkel destination, a protected marine sanctuary. Relax, you will have over two hours of water time to enjoy the marine life, underwater topography and coral reef. Departing from the Kailua Pier, we spot spinner Dolphins daily, we are so confident in this statement that we guarantee dolphin sightings or come again FREE! Delicious food and beverages included, and the vessel features comfortable seating and lounging areas, a premium bar, upper sun deck, water slide, high dive platform, and more!
Manta Ray Night Snorkel
$119 per person / 2.5 hour tour
Take an evening snorkel with manta rays on this 2.5-hour, small-group adventure in Hawaii — the only place in the world to swim with mantas at night. Take to the west coast waters off the Big Island around sunset. After a safety briefing, gear up and use a flotation board to hang out with these gentle giants as they swim just beneath the surface of the ocean. The Travel Channel called it one of the top 10 things to do, ever. Snacks and beverages are included. Highlights Snorkel with manta rays in Hawaii Safety briefing and instruction included All necessary snorkeling gear included Small-group ensures a personalized experience Snacks and drinks provided
Hawaii Big Island Circle Small Group Tour: Waterfalls - Hilo - Volcano - Black Sand Beach
$173 per person / 11 hour tour
Circle the Big Island of Hawaii along the Mamalahoa Highway on this guided, full-day, small-group adventure. Travel almost 250 miles and visit the two biggest cities on the island, Hilo and Kailua-Kona. Climb through several climate zones and native rainforest to the summit of the world's most active volcano inside Hawaii Volcanoes National Park. All while learning about Hawaii's history, culture, religion, geology and fragile ecosystem. All entrance fees plus a hotel pickup and drop-off are included.
Click below to get started with your reservations!